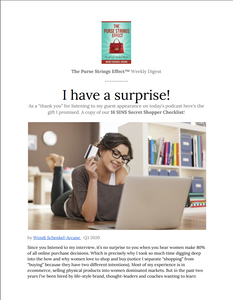 Digital Download 
Self Audit Guidebook
"16 SINS" - The 16 top conversion killing SINS even big brands make on their webpages. These sins squelch sales, repel customers and skyrocket acquisition cost without them realizing it.
Use this checklist to audit your own webpages to ask yourself -
Are you committing any of these sins on your website?